UPDATE: COVID-19 Impacts to U.S. Port Cargoes

To review the latest information on COVID-19 impacts to U.S. port cargoes, including containers, automobiles, bulk & break-bulk commodities, and cruise passenger traffic, click here.  This report will be periodically updated as needed. 
About AAPA
Founded in 1912 and recognized as the unified voice of seaports in the Americas, AAPA today represents 130 of the leading seaport authorities in the United States, Canada, Latin America and the Caribbean and more than 200 sustaining and associate members, firms and individuals with an interest in seaports.
According to IHS Markit's GTA Forecasting (previously known as World Trade Service), combined international sea trade moving through Western Hemisphere seaports in 2018 totaled nearly 4.2 billion metric tons in volume and US$3.7 trillion in value. Of that combined total, seaports in Central and South America handled 1.86 billion metric tons of cargo valued at US$1.17 trillion, while North American seaports handled 2.34 billion metric tons of goods, valued at US$2.53 trillion.  Within North America, U.S. seaports handled 1.01 billion metric tons of international trade valued at US$1.95 trillion, while Canada's seaports handled 380.53 million metric tons of goods valued at US$266.67 billion, and Mexico's seaports handled 352.53 million metric tons of cargo valued at US$312.91 billion.
To meet the growing demand for trade, the AAPA and its members are committed to keeping seaports navigable, secure and sustainable.  For more information, visit www.aapa-ports.org. On Twitter: http://twitter.com/AAPA_Seaports
About AAPA
Founded in 1912, the American Association of Port Authorities (AAPA) is the recognized and coordinated voice of seaports in the Americas. Our trade association represents more than 150 public port authorities in the United States, Canada, the Caribbean and Latin America. In addition, association members include more than 300 sustaining and associate firms and individuals with an interest in the seaports of the Western Hemisphere. AAPA is dedicated to strengthening the ability of member ports to serve their global customers and create economic and social value for their communities. AAPA promotes the common interests of the port community, and provides leadership on trade, transportation, environmental and other issues related to port development and operations. AAPA also raises awareness among the public, media, and policy makers about the essential role ports play within the global transportation system. AAPA headquarters is located in Alexandria, Virginia, approximately 5 miles south of Reagan National Airport, at 1010 Duke Street. The staff includes 14 full-time, and three part-time, employees. AAPA's annual budget is approximately $2.7 million. AAPA is governed by its 10-member Executive Committee and 52-member Board of Directors. AAPA has 12 technical and three policy committees; there are 350 individual corporate and almost 200 individual associate members on the committees.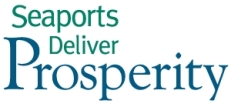 Click here to find out more about AAPA's Awareness Initiative